Tasty Sheepies
An Unreal Engine Game

Tasty Sheepies is a catapult game where you control a brood of hungry dragons who want to smash the humans, burn their towns, and, of course, eat the tasty sheep! The player must accurately plan the flight path of the dragons so that they can swoop in to cause havoc for points, and escape.

This game is the result of a university initiative called 'Boot Camp'. An event similar to a games jam, where a team of 30 is created from lecturers and students of the design, tech, and art courses. We then had 4 days to simulate a professional environment and develop a game.


I was enlisted on this project as the Lead UI/UX Designer.

I was fully responsible for designing and developing the game's HUD and Main Menu System, as well as liaising with artists to request specific artwork in accordance with my guidelines.

Genre: Physics Puzzler
Theme: Fantasy / Dragons
Engine: Unreal Engine 4
Date: May 2018

Powered by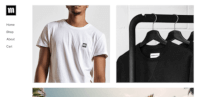 Create your own unique website with customizable templates.