a comprehensive guide to successful group projects at university
A gamasutra article

During my Master's, I thought about how I had been in over 15 group projects during academia and how I've refined my approaches so far that the quality is of a much higher standard now, compared to when I started. This also made me think about how enormously useful it would have been to know what I know now, from the start, which led me to writing an in-depth article that others could use as a guide during their academic years.

The guide was published and featured on Gamasutra and can be found

here

.

Alternatively, it can be downloaded

here

.
The guide includes the following header categories:
- Introduction
- Meeting Your Team & Choosing a Leader
- Approaches to Management
- Management Tools
- Approaches to Design
- Designer Tools
- Approaches to Tech
- Approaches to Art
- Approaches to Quality Assurance
- Research Resources
- Motivation
- Personal Philosophies & Other Points
- Conclusion

Powered by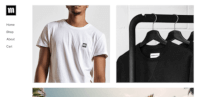 Create your own unique website with customizable templates.