Luke Haslett
Game Design Graduate

A reliable, quick learning and quick thinking individual with extensive work experience. Organised, considerate and motivated to produce high quality work via an efficient approach. Especially thriving when it comes to design and technical exercises.

SKILLS
SOFTWARE KNOWLEDGE

Advanced:

Unreal Engine 4
Adobe Photoshop
Visual Studio
Visual DarkBasic
Adobe Premiere

Microsoft Office


Basic:

Unity

3DS Max

Adobe Flash
Adobe InDesign
PROGRAMMING LANGUAGE

Advanced:

UE4 Visual Script
CSS3
HTML5

---
EDUCATION
2018-2021 - STAFFORDSHIRE UNIVERSITY
Doctor of Philosophy - PhD Scholarship in Games and X Reality
Researching the use of natural language interaction to communicate with non-playable character AI as a method of developing game narrative structure.


2017-2018 - STAFFORDSHIRE UNIVERSITY
MSc(Hons) 3D Computer Games Design - Grade: Distinction

Modules:
Advanced Character Prototyping
Advanced Games Environment Design & Research
Master's Negotiated Project



Advanced Vehicle and Weapon Prototyping
Mobile Games Development
Master's Portfolio Project


2014-2017- STAFFORDSHIRE UNIVERSITY
BEng(Hons) Computer Gameplay Design and Production - Grade: First

Modules:
Year 3 (level 6):
Final Year Project
Portfolio Project
Senior Collaborative Game Dev & Testing
Social and Mobile Game Development



Year 2 (level 5):
Advanced 3D Games Engines & Scripting
Game Interface Design & Implementation
Gameplay Applications
Junior Collaborative Game Dev & Testing



Year 1 (level 4):
Intro to 3D Games Engines
Intro to Games Design
Intro to Realism in Games & Militainment
Narratology for Games


2012-2014 - THE BOURNEMOUTH & POOLE COLLEGE
Level 3 Web and Games Development - Grade: D*D*D*

Modules:
Games Development
Computer Game Design
Event Driven Programming
Object Oriented Programming
Human Computer Interaction
3D Modelling
Multimedia Design
Communication and Employability Skills for IT
Computer Systems



Information Systems
E-Commerce
Project Planning with IT
Client Side Customisation of Web Pages
Mathematics for IT Practitioners
Web Server Scripting
Web Production
Digital Graphics
Computer Animation


2011-2012 - THE BOURNEMOUTH & POOLE COLLEGE
Level 2 Adult Numeracy


2001-2004 - QUEEN ELIZABETH'S SECONDARY SCHOOL
GCSE Studies include: IT, Business Studies, Media Studies, and Graphic Product Design

---
EMPLOYMENT HISTORY
SEP 2018-SEP 2021 - STAFFORDSHIRE UNIVERSITY
Graduate Teaching Assistant
Assisting and supporting academic staff in the delivery of quality education to students in the

department of Games and Visual Effects, whilst completing a PhD in the area of Games.




Taught Modules:

Game Interface Design & Implementation

, and

Narratology for Games.
JAN 2017-AUG 2017 - DIGITAL KILN STUDIO
Gameplay, UI and UX Designer
Invited to join a private game development studio during my 3rd year at uni, Digital Kiln is run by Staffordshire University lecturers committed to producing and publishing industry-quality games, and I was brought on as a Game Designer with a focus on UI/UX Design.
I was responsible for creating, reviewing and iterating; information architecture, screen layouts, wireframes, and interactions between content and the user. I also worked closely with artists and programmers to ensure a clear vision was understood, through the use of reference material and interaction guides.
2014-Present - ATTAINMENT OF ACADEMIC SKILLSETS2013-2014 - LUSH COSMETICS
Production Assistant
Here I returned to my previous role from 2011 where I worked within the mail order warehouse. I kept a flexible attitude to assist in all aspects of the business, particularly ensuring excellent customer service and utilising my IT skills to aid with daily administrative tasks.
2013-2013 - CHIQUITOS RESTAURANT BAR & MEXICAN GRILL
Bartender
A customer-facing role where I quickly built rapport with patrons to ensure a positive dining experience, whilst maintaining an organised workspace.
2012-2013 - ZEST RENEWABLES
Floor Manager
Building a team of nine people in a Call Centre environment, I looked at daily processes to identify issues and redefine them to increase efficiency. During my time, I increased turnover and organised the framework so the operation could run without problems. I then returned to education and my role changed to part time web development.
2011-2012 - ATTAINMENT OF ACADEMIC SKILLSET2008-2011 - LUSH COSMETICS
Warehouse Operative
(As above)
2007-2008 - CALENDAR'S EXCHANGE BAR & GRILL
Bartender/Waiter/Chef
Here I worked in three aspects of the trade, which developed my ability to work to time constraints, keep well-established relationships with customers, and stay graceful under pressure within a busy environment. I also kept the workplace organised, and understood the importance of teamwork to complete tasks.
2006-2007 - LESTER ALDRIDGE LLP
Administrator
My role was to support the team by helping meet department targets, identifying potential issues, continually looking to improve the process, communicating effectively both written and verbally, and regularly liaising with customers.
---
HONORS AND AWARDS
MAY 2017 - "GRADEX 2017 - 1ST PLACE"
Staffordshire University
Awarded 1st Place in the annual "Computing, Engineering, Sciences & Technology Graduate Exhibition", as voted for by judges from industry in the "Games Design and Production" category.

APR 2016 - "JUNIOR RECOGNITION AWARD"
Staffordshire University
Peer-voted recognition award for my efforts towards a collaborative project. The projects in the module included students from art, design, programming, and production disciplines, in teams of ~15, with students from the 2nd and 3rd year's acting as juniors and seniors, respectively.

JUL 2014 - "STUDENT OF THE YEAR"
Bournemouth & Poole College
Recognition award based on hard work and commitment, as well as dedication to the curriculum with student representative duties.

---
Powered by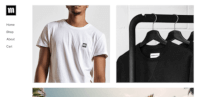 Create your own unique website with customizable templates.